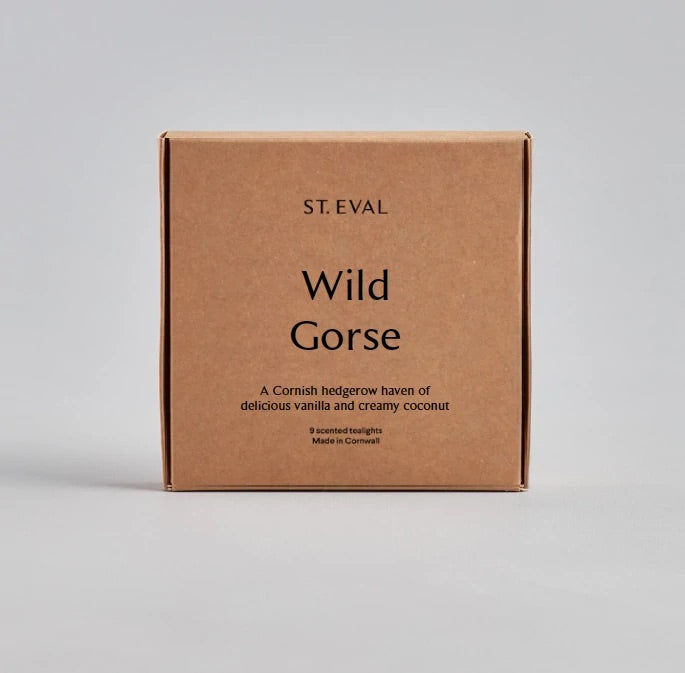 Wild Gorse Scented Tea Light Pack
Hand poured on the North Coast of Cornwall, these tealights are sure to fill your home with glorious fragrance. Made using a combination of mineral and vegetable waxes, these tealights are completely vegan & contain only high quality ingredients to ensure superior performance … just perfect! 
Scent: Transport yourself to springtime along Cornish country lanes … fresh countryside fragrance of vanilla with a hint of coconut.
Each tealight has a burn time of approximately 6 hours & you get 9 in a pack.