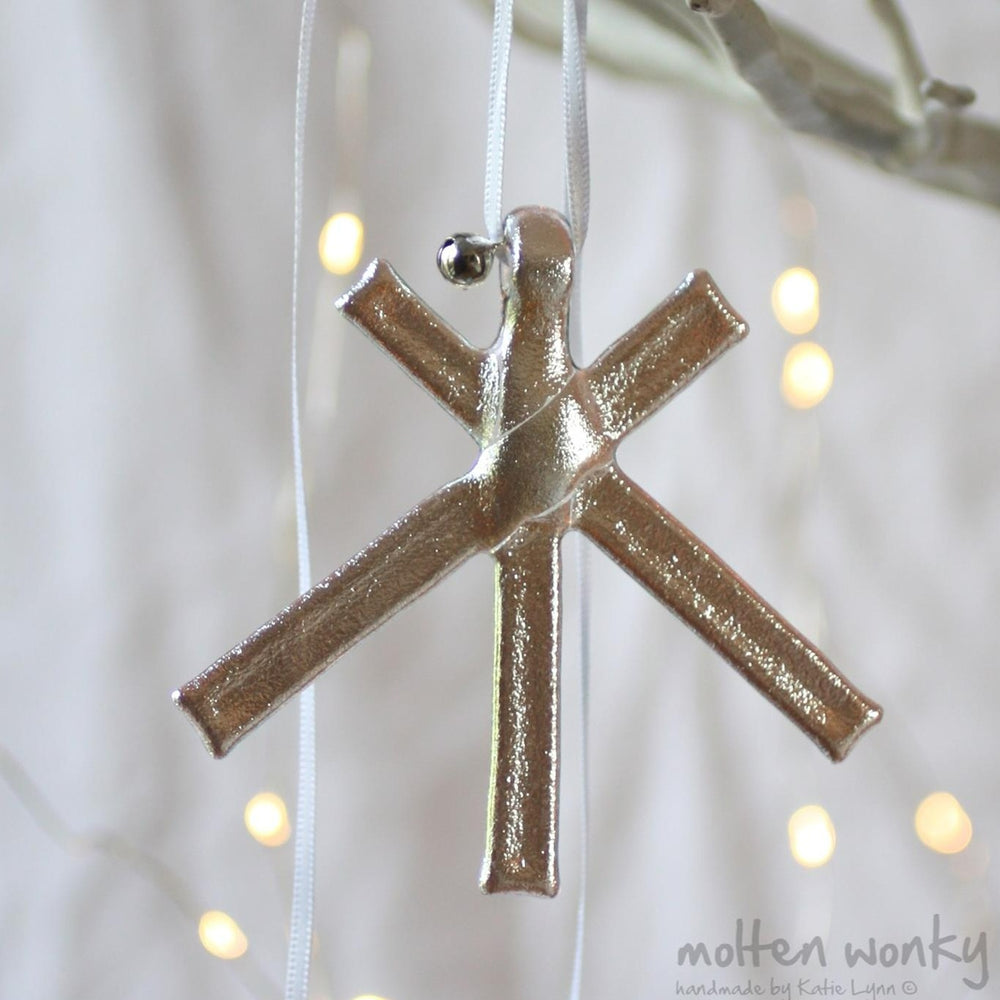 Small Silver Star Fused Glass Decoration
Add a different kind of decoration to your Christmas collection this year! This stunning, totally unique, deccie is made in the UK from fused glass & glimmers beautifully amongst the Christmas tree. A real one to treasure! 
Approx 9cm high
About Molten Wonky
"Founded in 2009, Molten Wonky is based here in the UK & all products are hand cut from sheets of specialist glass fusing glass. Dichroic pieces, wire, paint and millefiore are added to create interest and to make each piece completely individual. Molten Wonky products are made with a certain production ethos, each "wonky" item will retain its own quirky uniqueness. Katie likes to work in a random and haphazard way, and that helps to create each uniquely "wonky" product".