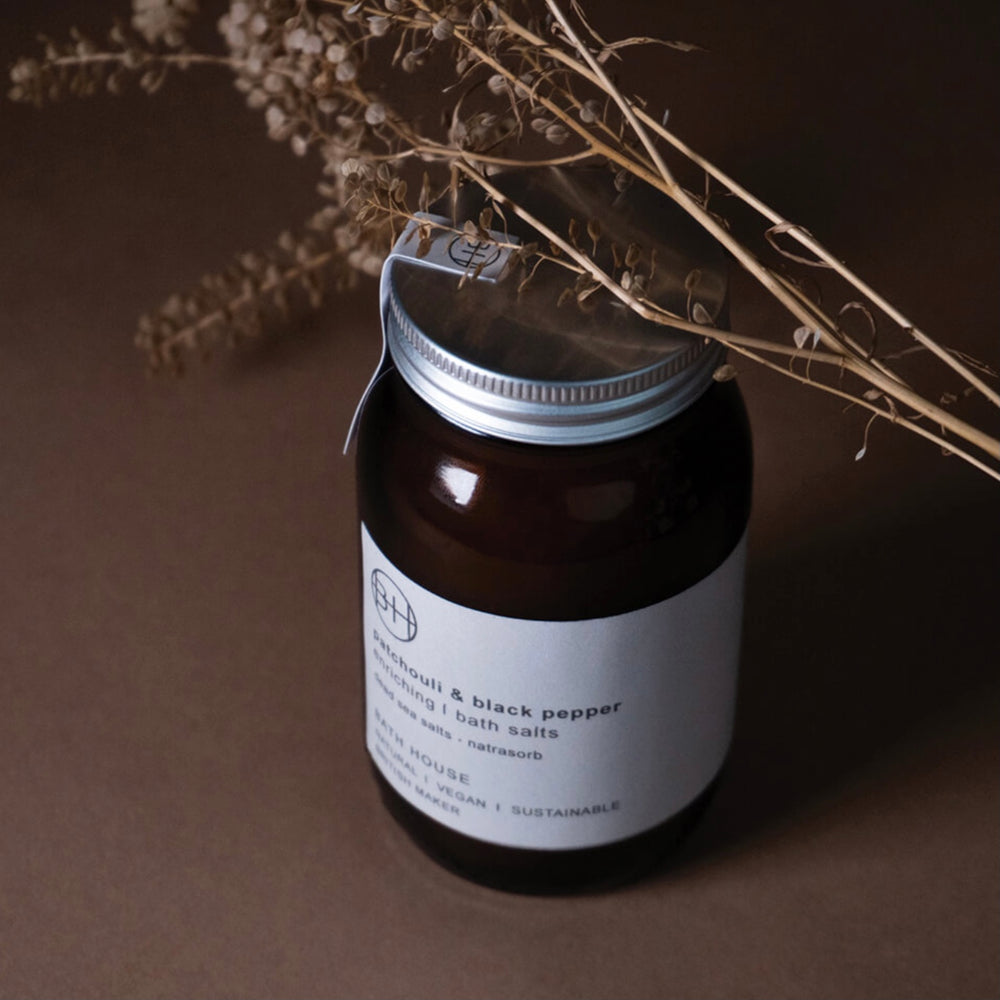 Patchouli & Black Pepper Bath Salts
A beautiful bottle of mineral rich natural salts from the Dead Sea, fragranced with the rich and sensual scent of Patchouli & Black Pepper. 


Simply sprinkle a scoopful into warm running water to relax body & mind! 
- Made with 99% natural ingredients
- Vegan 
- Cruelty free
- Made in the UK 
- Sustainable
Main Ingredients:
Dead Sea Salt - rich in therapeutic natural minerals to soften water and soothe skin
Natrasorb - a fine natural powder which is infused with the perfume of Patchouli & Black Pepper. When mixed with water, it gets rapidly dispersed which creates a Bath fragrance with stunning scent! 
175g
Ingredients: 
Sodium Chloride, Tapioca Starch, Parfum (Fragrance), Butylphenyl Methyl Propional, Limonene, Linalool

Not suitable for nut allergy sufferers