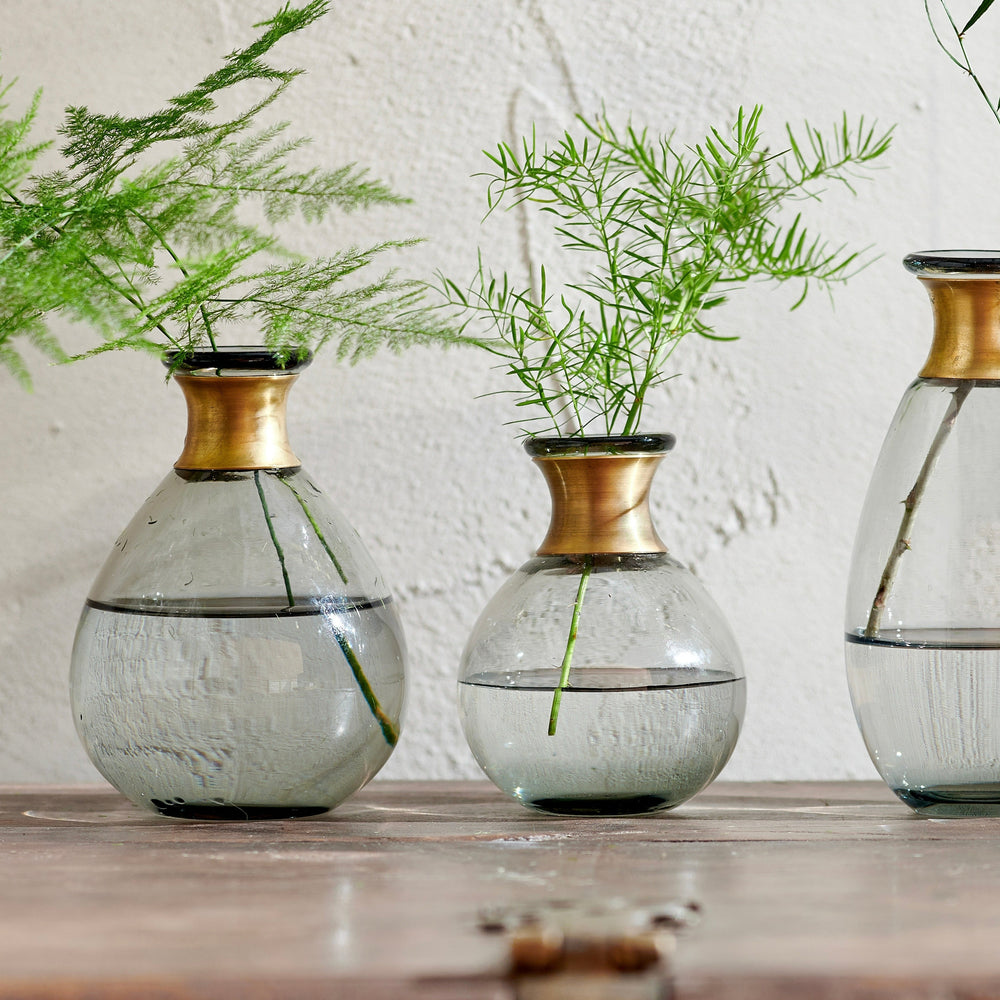 Miza Mini Glass Vase - Smoke
Perfectly proportioned with appealing curved contours, these Miza mini vases come in three sizes, small, medium & large! The 3 sizes are different shapes & have a decorative brass ring around the neck. 
Small (right in picture) - 11 x 8 x 8cm
Medium (middle in picture) - 14 x 11 x 11cm
Large (left in picture) - 16.5 x 8 x 8cm
A few words from Nkuku:
 "Our primary focus is transparency, we see our suppliers more as partners and encourage open dialogue and communication. We make regular visits and employ agents who also visit our suppliers often, to assist with production queries and offer support and advice. 
We adhere to the standard globally recognised 10 Principles Of Fair Trade, but have our own procedures for the management of our supply base. A key principle for us is working with suppliers who are at the start of their fair trade process. Providing that there is the desire to start on an ethical journey, we will invest in the supplier to help them achieve this. As a result we will have suppliers who are at varying stages of their own accreditation. Trading fairly provides these artisans with an opportunity to build a future. It helps businesses develop and creates sustainable employment"