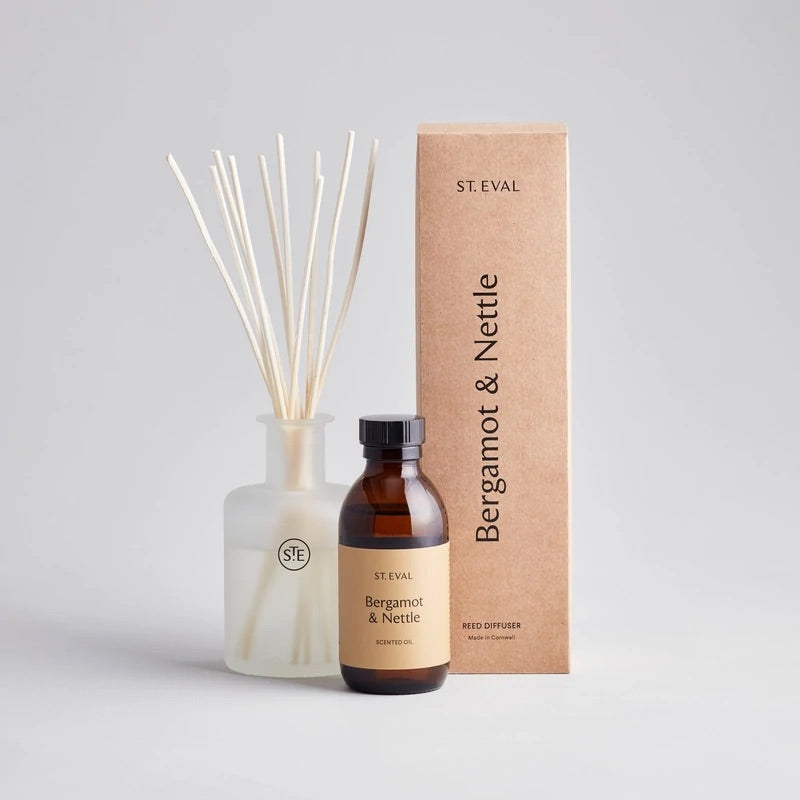 Bergamot & Nettle Reed Diffuser
Designed to constantly fragrance the home, each box comes with a glass display bottle, 10 reeds and a bottle of Bergamot & Nettle fragranced oil; an uplifting, herbal aroma with hints of citrus, pineapple and aniseed, with bergamot accord and nettle leaves to soothe and refresh.
MMB: (3-Methoxy-3-Methyl-1Butanol) Fragrance: (Contains: 1-(1,2,3,4,5,6,7,8-Octahydro-2,3,8,8-tetramethyl-2-naphthalenyl)ethanone, 3-methoxy-3-methylbutan-1-ol, Linalool, Linalyl acetate) Contains: Dimethylcyclohex-3-ene-1-carbaldehyde (isomer unspecified), trans-Anethole. May produce an allergic reaction.