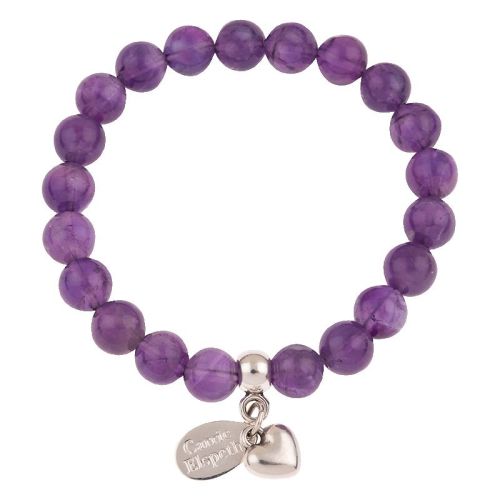 Amethyst Gemstone Bracelet
This lovely Amethyst Gemstone elasticated bracelet is meditative and calming, purported to aid healing of physical and emotional ailments, whilst acting as a ward against nightmares. It features a lovely silver plated heart charm along with a 'Carrie Elspeth' branded tag. 
Each bracelet comes with a card explaining the properties of the Gemstones and an organza bag for beautiful packaging.